We are delighted to offer 6 camps for 2020. There will be 3 beginner camps, 2 skilled beginner camps and 1 advanced rider camp.
The dates and details are on the camp page. This is an excellent week of riding, horse related activities and fun for kids of all ages. Our experienced camp counsellors, wonderful horses and ponies keep things safe with plenty of supervision at all times.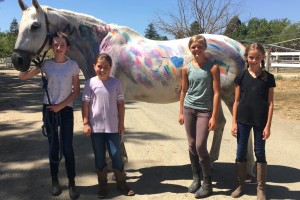 Check out the fun in the pictures of Camp 2019 in the gallery.