JULIET CLARKE - Head Instructor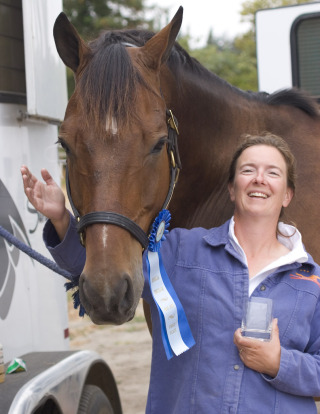 Juliet owns and runs the program. She is a certified instructor with the British Horse Society. In her youth she was an active member of the Irish Pony Club and she attained her B rating. In 2010 she earned the United States Dressage Federation Gold Medal on her FEI dressage horse Escorial. Previously she had earned her Bronze medal on Solut and the Silver medal with scores from both Solut and Escorial.
Juliet has been teaching riding for 25 years. She specializes in beginning riders, both kids and adults. Everyone learns how to take care of their horse or pony and how to ride in the arena, on the trail and over fences. She is First Aid/CPR certified. Former Board of Governors member of The Horse Park at Woodside.
Sugarloaf Farm is named for the Sugarloaf Mountain in Ireland on which Juliet first learned to ride.
STEFFI - Instructor
Steffi has been involved with horses from a young age. She is now focusing on dressage and is working to get her 5 year old mare ready for her first show. She enjoys teaching the next generation of young riders and giving them a solid foundation to grow with.
TARA - Instructor
Tara has been riding for 20 years and started teaching summer camp at the age of 13. She led the UC Santa Cruz IHSA equestrian show team. She has been teaching lessons to the public for 5 years. She enjoys building a strong foundation for her riders and fine tuning their equitation all while having fun along the way.
LESSON HORSES
DOUGAL - Connemara Pony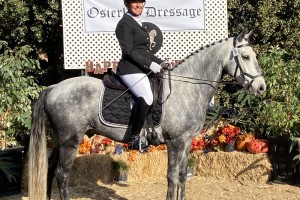 Dougal is a very successful in the show ring. He is very sensible and those lucky enough to be selected to ride him are always thrilled. He won his division championship at the West Coast Connemara show in July, thanks to his 66% in the dressage ring with Juliet and his stellar efforts over the jumps with Anja. He is now in the lesson program, helping riders achieve their goals.
EVIE - Connemara Pony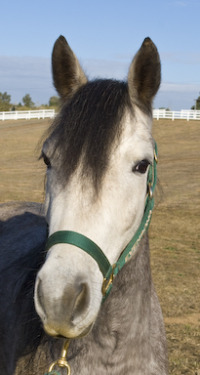 Evie is a Connemara pony who has been in our lesson program for many years. She is full of heart and a crowd favorite. Between dressage and jumping, she is a versatile pony that is truly a delight to ride and will help you achieve your goals.
JAZZY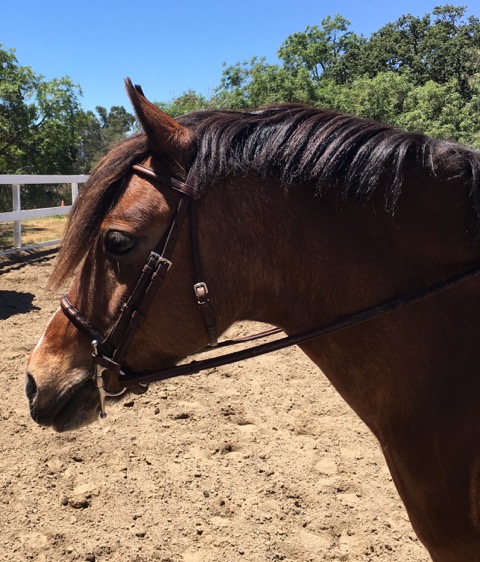 Jazzy is a pinnacle to our program. Helping young equestrian's start their journey, she is a solid mount for every young rider to build confidence and find their balance.
SPLASH - Quarter Pony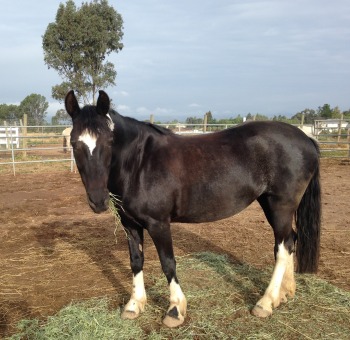 Splash is a well rounded 14.2, quarter pony. She is a great size for smaller adults or the advancing young rider. Whether in the dressage arena or over some jumps, Splash will help take you to the next level in your equitation.
WOODY - Welsh Cross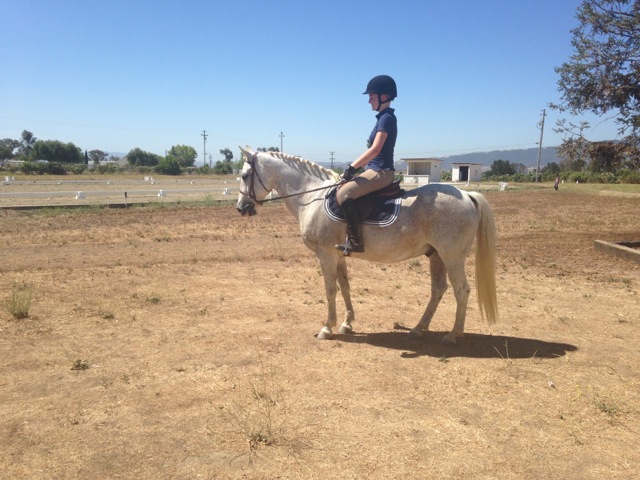 Woody, our resident senior is a been there done that kind of guy. He is a slow and steady mount that will take your child's riding to the next level.
ARCHIE - Trakehner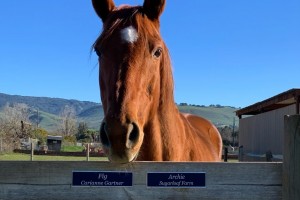 The newest member the Sugarloaf family, Archie, is learning ropes and working towards being our next superstar school horse!
RETIRED
MERLIN - Warmblood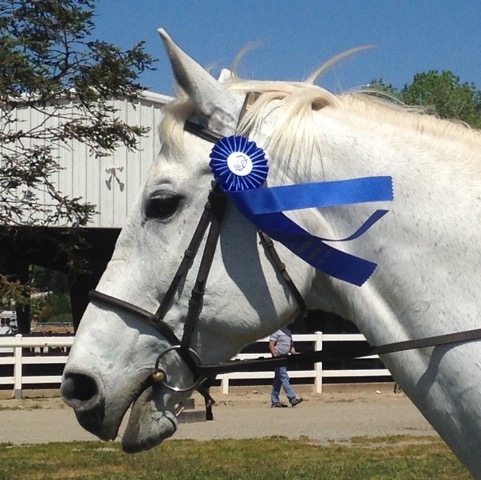 Merlin has had a colorful career as a hunter and dressage mount. He is now happily enjoying his retirement.
NIKE - Mecklenberger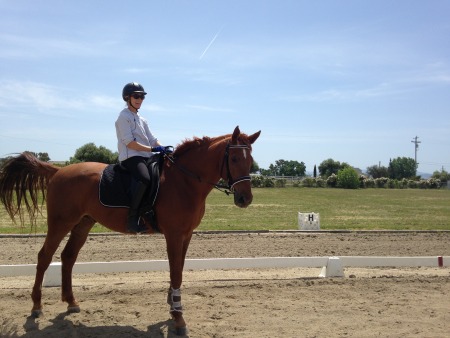 Nike is a scholar and a gentleman. A long time favorite, he is now enjoying his well deserved retirement.